NANOSentinel
Integrating preventative healthcare into the growing nanotechnology industry.
Integrating preventative healthcare into the growing nanotechnology industry.
Integrating preventative healthcare into the growing nanotechnology industry.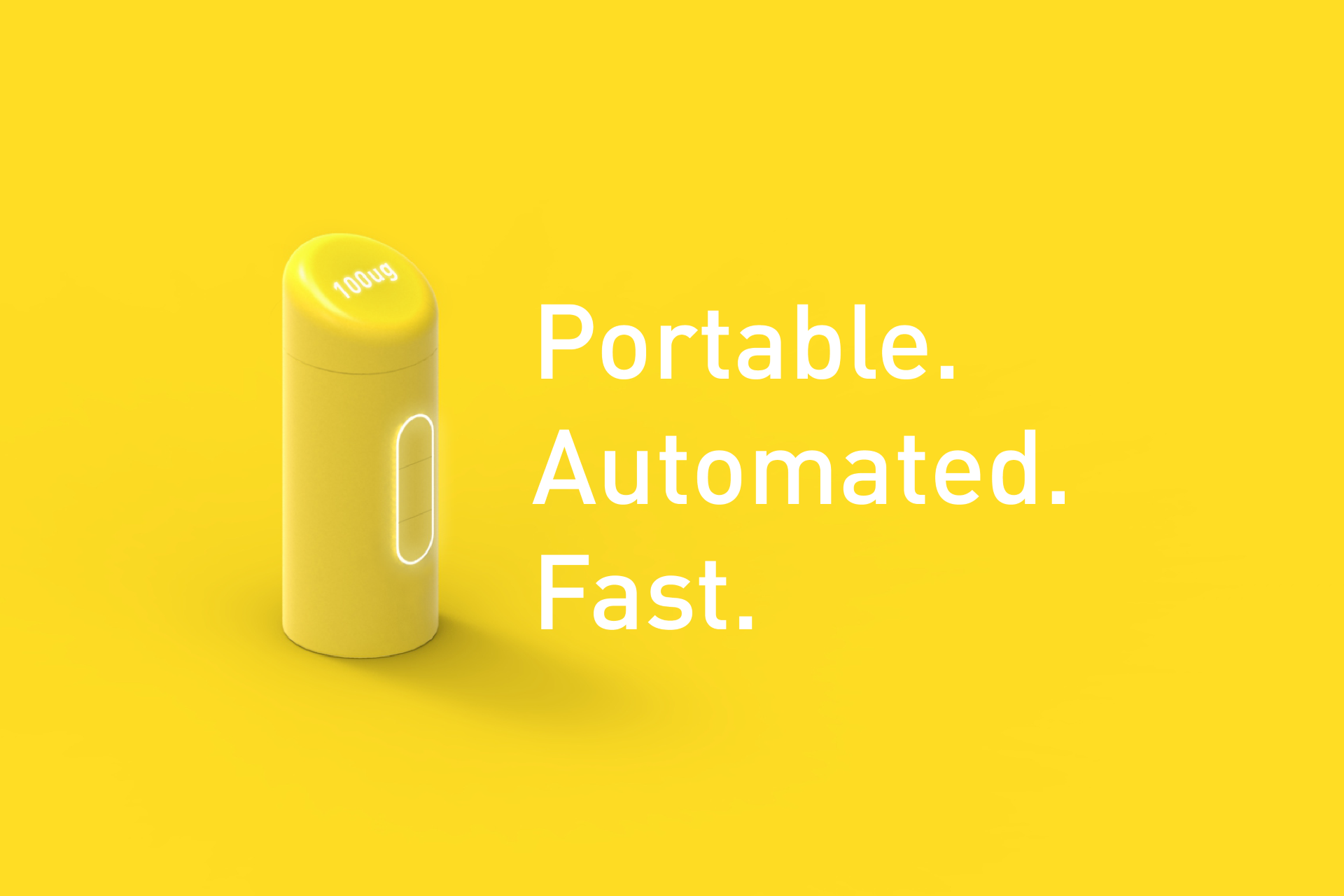 NANOSentinel is developing the world's only portable technology to detect toxic metal nanomaterials from workplace surfaces in the manufacturing industry. We find the metal contamination you can't see so your workers won't get sick. Our easy-to-use surface test will quickly identify and quantify contamination to prevent exposure to nanomaterials, protecting workers' health.
Reduces costs associated with workplace time-loss due to injuries and compensation claims.
Protects workers' health, reduces risk of cross-contamination, unintentional, and prolonged exposure to toxic nanomaterials.
Viridiana (Viry) is a multidisciplinary scientist and entrepreneur born in Mexico. She obtained a BSc Honors in chemical pharmaceutical biology (UNAM), a PhD in Organometallic chemistry (U Laval) and a Graduate Certificate in Science and Technology Commercialization (i2I program) at the SFU Beedie School of Business. She is a martial arts enthusiast and enjoys challenging workouts that require endurance.
Amelia Hohenadel, PhD Candidate
Lead Scientist, Co-Founder
Amelia is currently a student at Simon Fraser University working on her PhD dissertation on ion exchange polymers for clean energy systems. She earned a B.S. in chemistry as well as a B.A. in Art History from the University of Pittsburgh. Outside of the lab she enjoys the outdoors of Vancouver by hiking, skiing and rock climbing.
Product Designer, Co-Founder
Celeste is a creative problem solver who specializes in human-centered design with a systems thinking approach. Along with a Bachelor of Product Design from the Wilson School of Design, she also holds a Bachelor of Business Administration with a major in entrepreneurship from Simon Fraser University. When she isn't reading or designing, she is out exploring BC's parks.
Shawn has dedicated his life to accounting, he has over 5 years of accounting experience and 3 years of accounting in public practice. He will obtain his CPA designation in 2020 and he is also an MMA fighter in the 170 lbs category, currently holding the championship belt.
William is working with NANOSentinel's R&D team to help us develop a web application and run computational analyses. He studies Computer Information Systems at the University of the Fraser Valley and specializes in full-stack web development. He has also completed a Graphic Design Diploma. Outside of the digital world, William enjoys traveling and exploring different parts of Canada and is an aviation enthusiast. 
Thomas Holm, PhD, MSc Eng.
Norwegian born, Thomas holds a PhD in electrochemistry and a MsC Eng in materials science and engineering from NTNU in Norway. He turns ideas into useful products. His expertise ranges from microfluidics, sensor technologies and electrochemistry and has earned him 15 peer reviewed scientific publications. Soccer and running are his preferred ways to stay active.
Want to invest or collaborate?
Curious to learn more? Get in touch!